A growing flock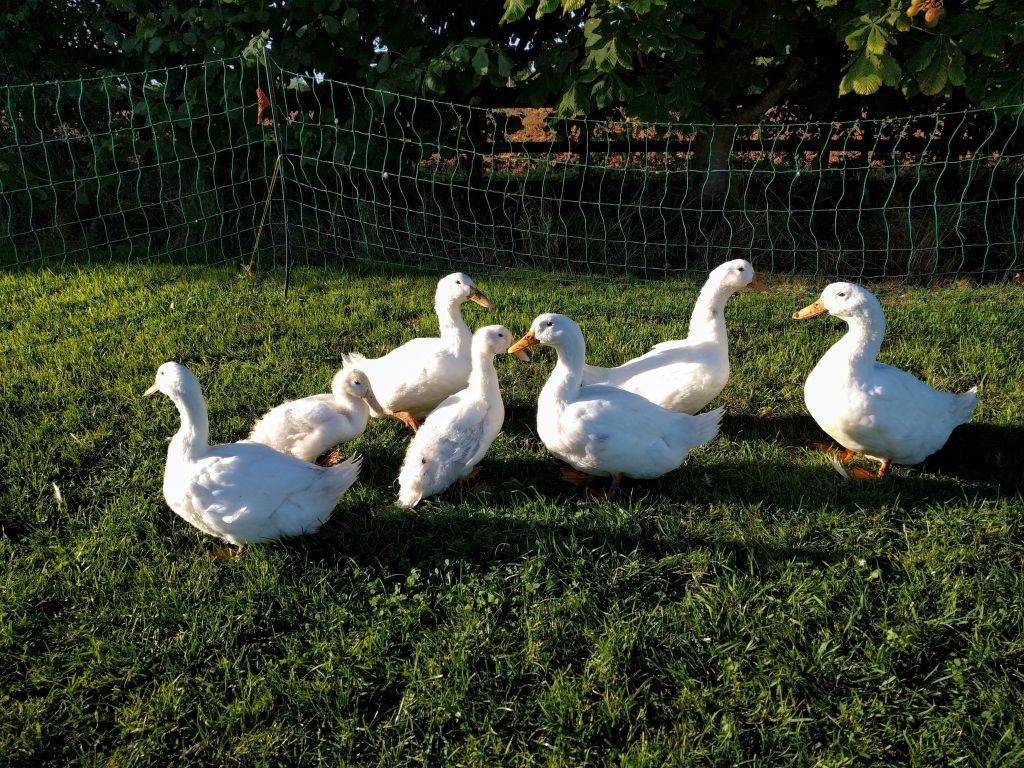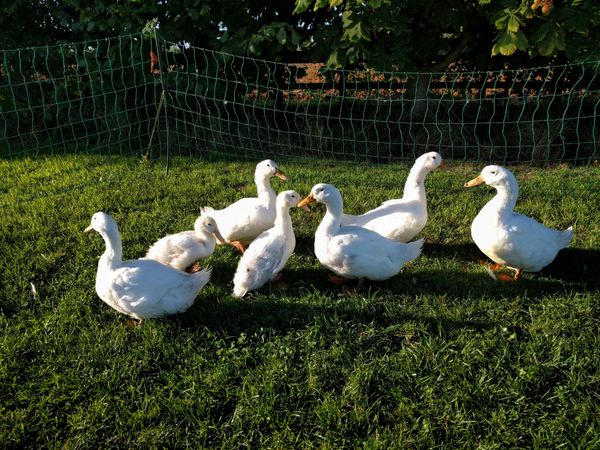 Last week we moved the final two ducklings from this year's hatches out to their permanent home in our field. Having reached that little milestone we thought it was a good time to look back and reflect a little on how we've done with our ducks this year.
Our aim this year was to increase the size of our flock by incubating fertile eggs laid by our own ducks, rather than buying hatching eggs from another breeder. By late spring this ambition was being severely tested as we struggled to get the right balance of temperature and humidity when incubating eggs and sadly lost one of our laying ducks to a fox attack in May.
After experiencing the disappointment of a couple of failed hatching attempts with our old still-air incubator we decided to upgrade to one that has an electronic thermostat and humidity sensor. This has helped up our hatch rate somewhat but we still don't think we've quite got the right combination of temperature and humidity to reliably hatch waterfowl eggs. That's something that we'll definitely be trying to improve on next year.
The good news is that in the last three months we've hatched four healthy ducks, bringing our current total to six ducks and one drake, which is a nice number for a breeding flock. With the youngest two ducks joining the rest of the flock in our field the countdown has started to when they'll begin laying. We think it'll be early next year before our newest arrivals begin laying consistently, but once they get going we should have an excellent supply of very large eggs for next year.
If you'd like to know when we have duck eggs for sale (either for hatching or eating) then just let us know and we'll contact you when they're available.