It's been a little over a month since we collected our pork and sausages from the butcher and parcelled up ten 10kg boxes and one whole pig box for friends and family. It was one of our busiest days of the year but the end result was hugely rewarding as we finally got to share the end result of all our hard work.
Being involved in every step of the process from collecting the pigs from our local breeder to driving them to the abattoir taught us a huge amount about what's actually involved in putting quality meat on our table. Whilst it was a little stressful at times we loved doing it, and seeing (and tasting) the end results has more than convinced us that it was all worthwhile.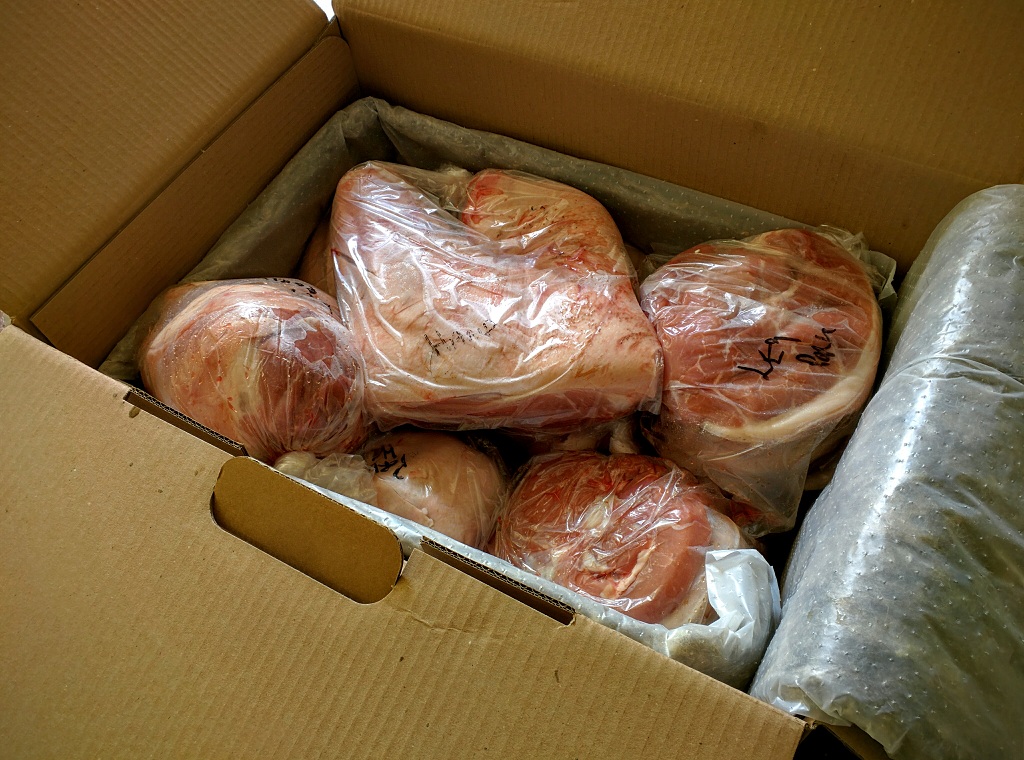 As this was our first time rearing pigs we were a little apprehensive about whether the final product would live up to our expectations - thankfully we haven't been disappointed. As one of our neighbours recently put it:
"The joint was absolutely delicious... very tender and flavoursome with beautiful crackling."
Getting feedback like the above is amazing and gives us the confidence that we're on the right track with what we're doing.
If you're interested in trying our rare breed pork then we still have some tasty sausages, pork chops and delicious roasting joints for sale. Don't worry if you can't manage a whole 10kg box, simply let us know what you'd like and we'll get back to you with the latest list of what we have available.