One of our yearly milestones came and went last Tuesday as a dozen turkey poults were delivered and moved into the shed in our field. This is the second year that we'll be rearing our own Christmas dinner and it's nice to have turkey chicks on the smallholding again. They're very inquisitive little birds and with regular handling can become very tame, which helps if we need to catch them for wing clipping or other routine checks.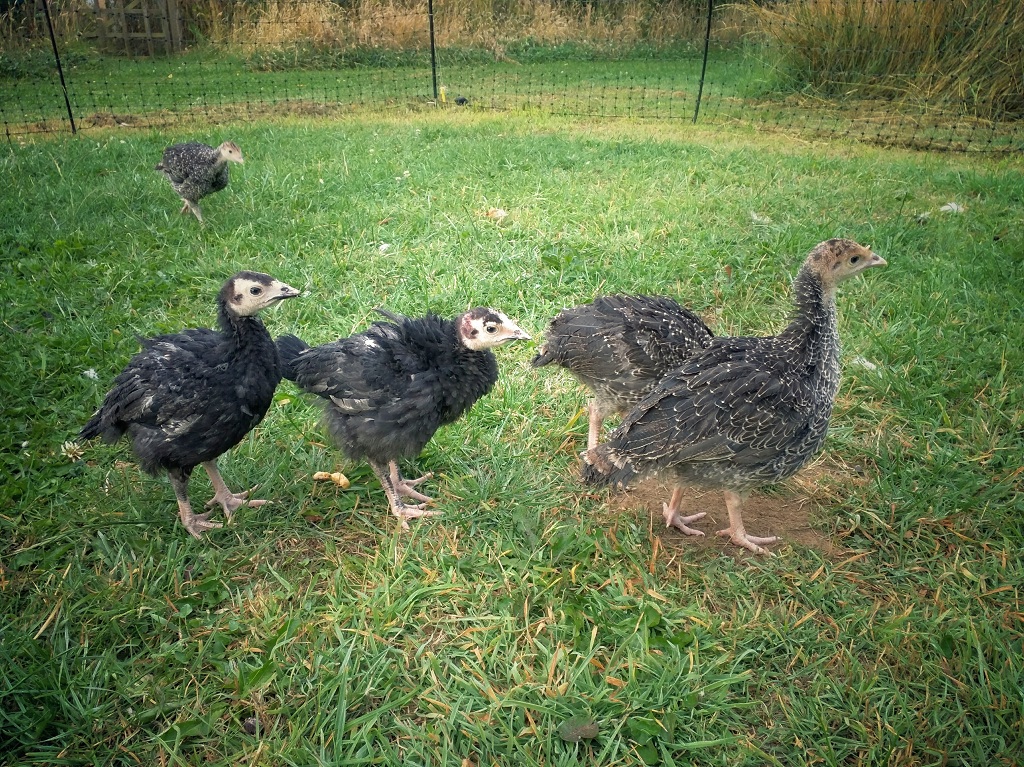 You may be thinking that it's a long time to go until Christmas but the Norfolk Black and Bronze birds we rear are slower growing that ordinary white turkeys (which can reach 6kg by the time they're ten weeks old) so they need a full six months to mature.
Rearing the turkeys over a longer period does cost us a bit more in feed and bedding, but we think it's worth it as the birds have time to grow at their natural rate, resulting in more tender, succulent and flavoursome meat for the table (which is ultimately what we're after!).
If you've ordered a turkey from us for this year then we'll be in touch in a few weeks to confirm your preferred size and breed of turkey. If you haven't already ordered your bird then we're afraid it's too late for this year but please let us know if you'd like to reserve one for next year.