Overwintering veg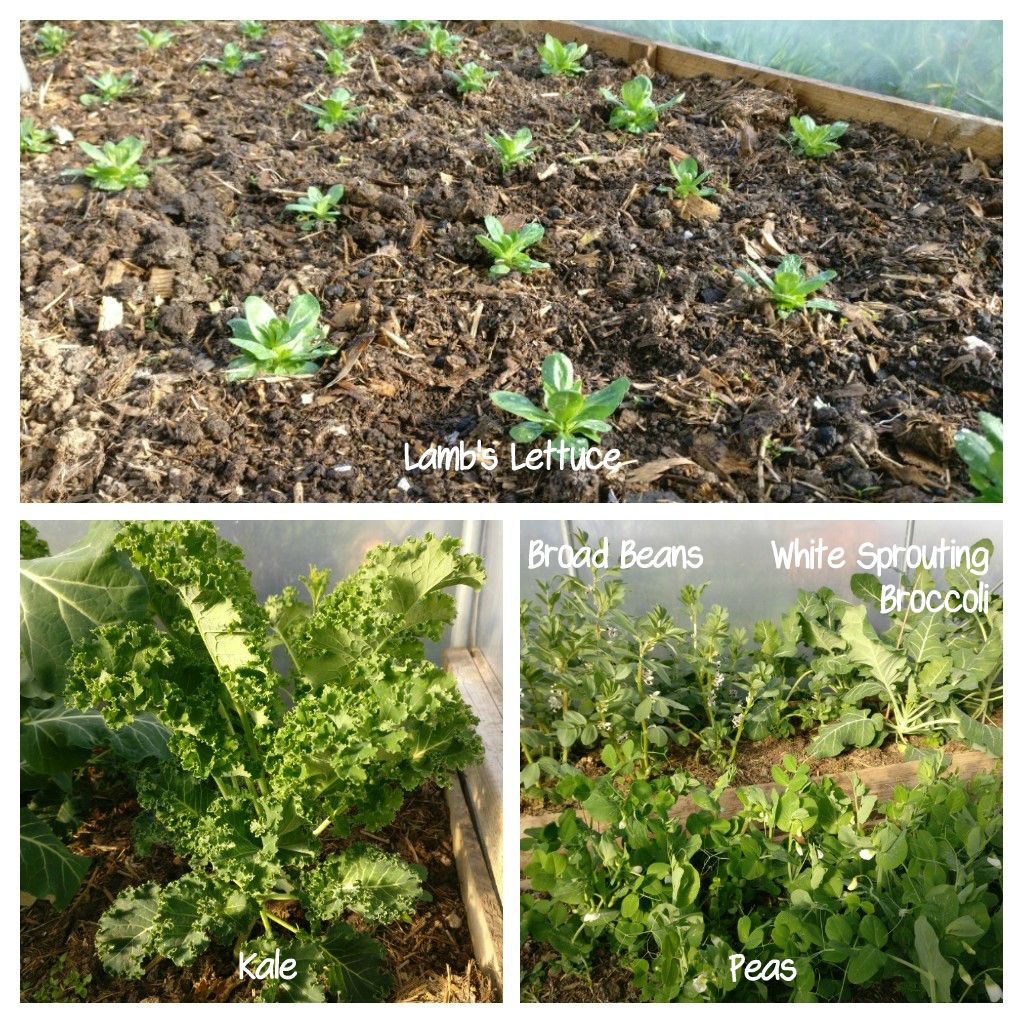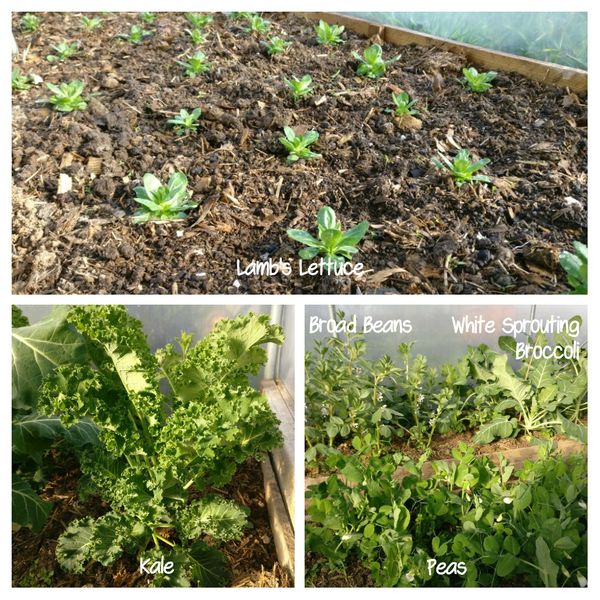 One of the real assets on our smallholding is our polytunnel. It came with the house when we bought it and, whilst we were initially unsure if we'd use it all year round, we've found it ideal for getting the growing season off to a good start by overwintering some hardier types of veg.
Towards the end of October last year we sowed / planted broad beans, kale, white sprouting broccoli and lamb's lettuce. Getting them in the ground at that time of year allows the plants to establish themselves before the light levels really drop in December. They then grow slowly over the winter, protected from the worst of the wind, rain and cold by the polytunnel. This gives them a real head-start once the light levels and temperatures increase in early spring. Even though it might be only single figures outside, on a sunny day temperatures inside the tunnel can quickly approach 20°c.
To give you an idea of the difference that overwintering can make - the photos below were taken on 21 March 2017. In what would traditionally be 'the hungry gap' we have a steady supply of lettuce leaves, greens from the kale and the peas have started to develop pods.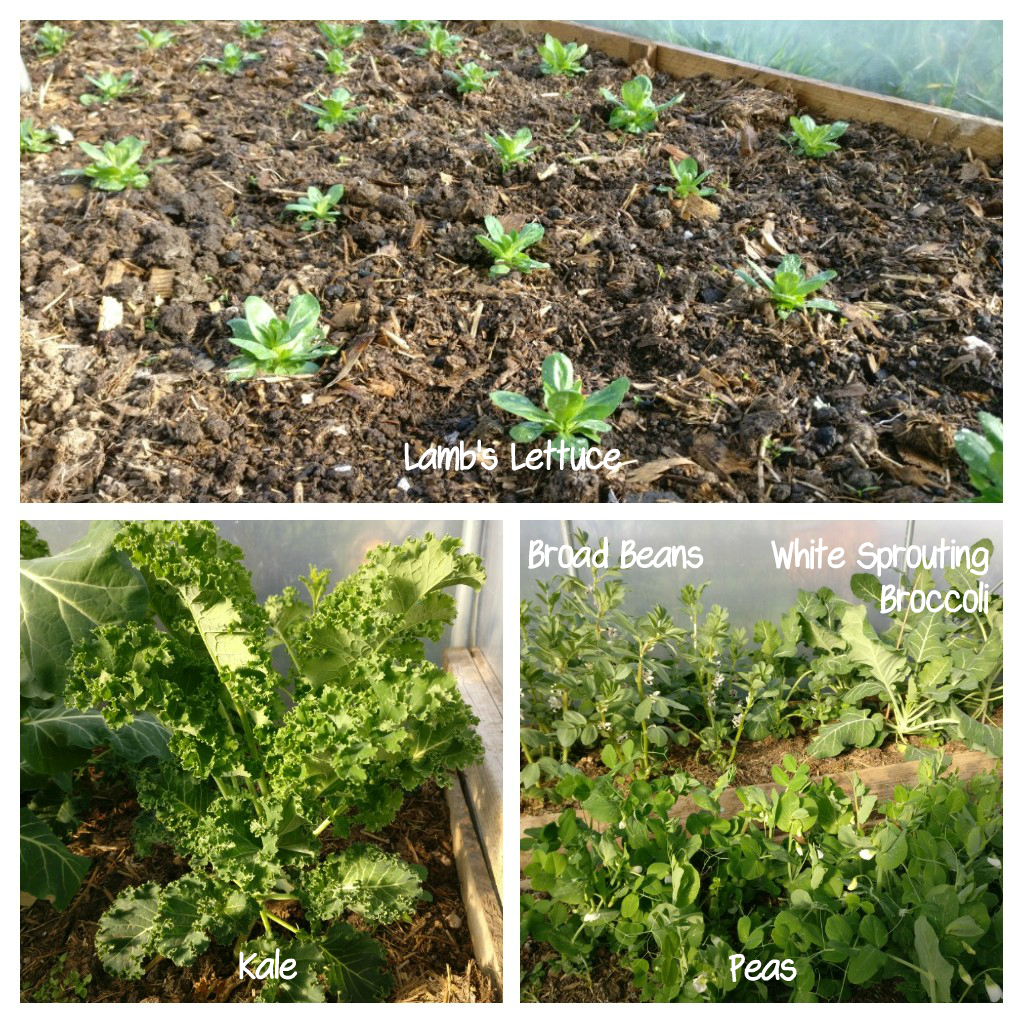 We know that not everyone can justify the expense or space required to accommodate a polytunnel, but you could achieve similar results on a smaller scale by using cloches, cold frames or even mini-polytunnels outside. Even a small amount of extra protection from the elements (such as covering germinating seeds / young plants with horticultural fleece) can make a real difference and mean that your crops will be ready to harvest a couple of weeks earlier than they would otherwise.