We've decided to add sheep to our smallholding this year by grazing a few Ryeland lambs from when they're weaned at the end of July until they're ready for the table in October.
We've never kept sheep before so have looked at quite a few breeds when doing our research. We decided on Ryelands because:
They produce exceptional quality meat that "tastes like lamb used to taste". For this reason meat from the breed is much sought-after by rare breed butchers and top chefs.
As a true dual-purpose breed they also produce high quality wool that is valued by knitters and weavers.
The weaned lambs thrive outdoors on a grass diet, requiring little (if any) supplementary feeding.
We're able to source locally bred Ryeland lambs that are born less than a mile from our field, keeping food miles to an absolute minimum.
They're one of the UK's oldest breeds of traditional sheep and were, up until relatively recently, classified as a rare breed.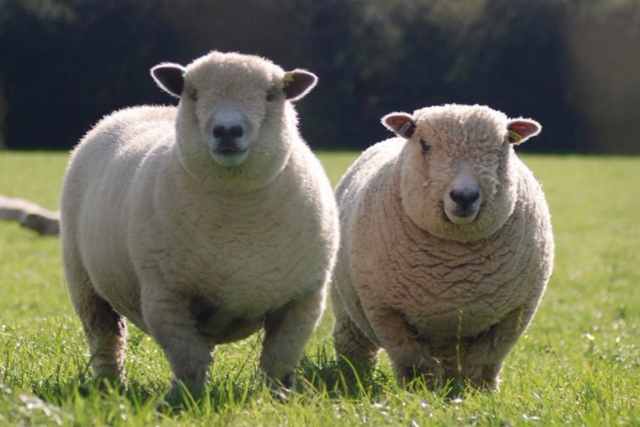 Lamb boxes
We'll be finishing a small number of lambs this year ready for slaughter in October. If you'd like to reserve a whole or half lamb for delivery / collection then please let us know.
To give you an idea of what you can expect, an order for one of our whole lamb boxes will give you approximately 10kg of meat, including the following:
Leg joints, on the bone (halved or whole)
Shoulder joints, on the bone (halved or whole)
Breast, boned and rolled or as mince
Loin and rack, as joints or as chops
Heart, liver and kidneys (optional)
Half lamb boxes simply contain half of the above, excluding the heart, liver and kidneys.
If you have any other butchery requirements then please let us know when you place your order and we'll do our best to work with our local butcher to accommodate you.