Summer harvest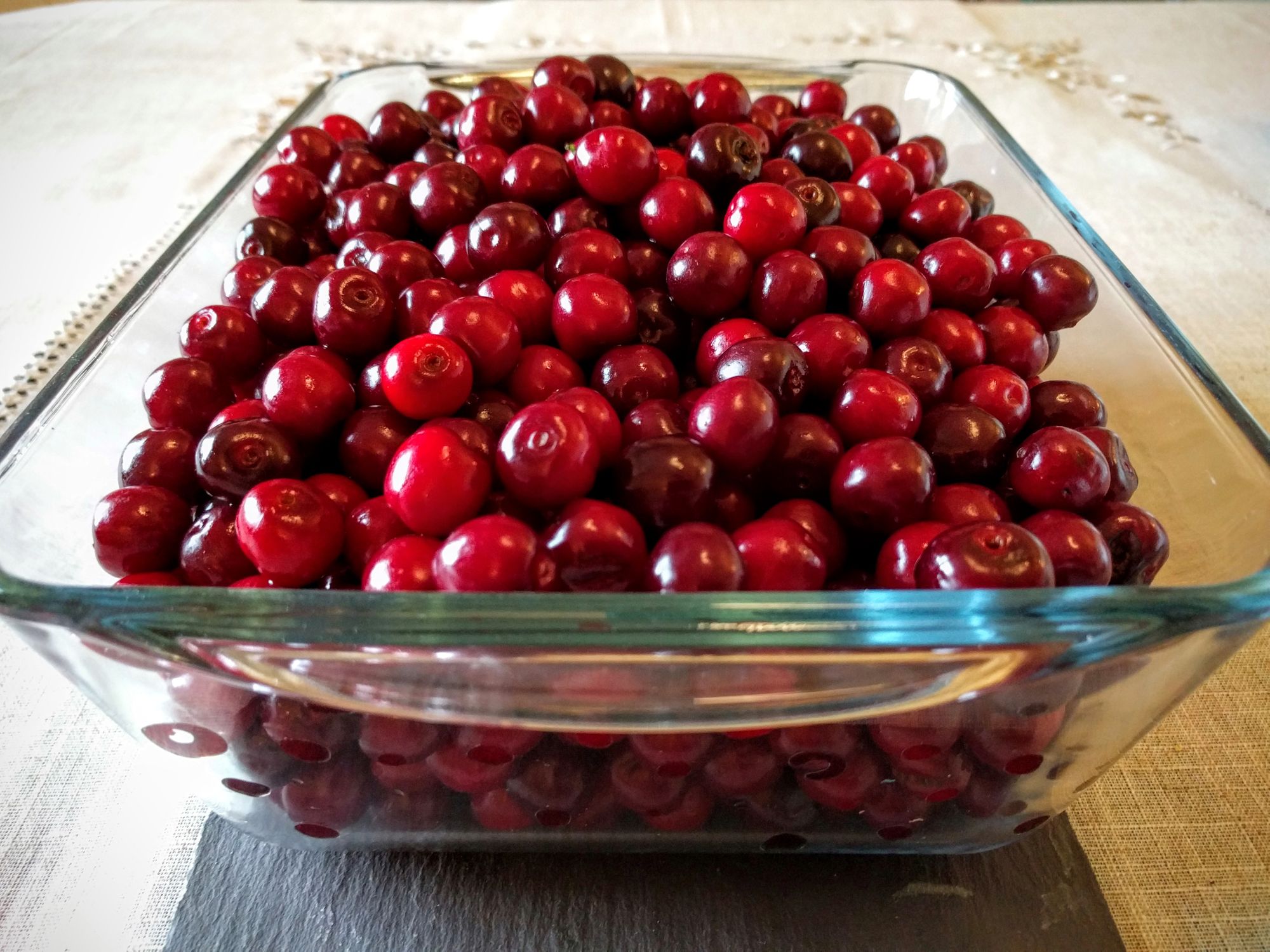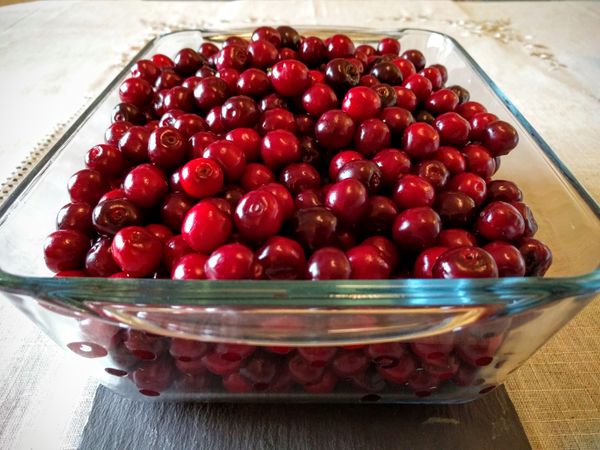 As well as rearing our own pigs, lambs and poultry for the table we also enjoy growing as much of our own fruit and vegetables as time permits (we are only part-time smallholders after all).
Despite a slow start (thanks to a cooler-than-average June) the warmer weather in July and August has meant that we've not done too badly overall. The collage below should give you a good idea of some of the things we've been picking this summer. Particular highlights have included:
Growing strawberries in hanging baskets in the polytunnel, which seems to have completely stumped the local field mice (who enjoyed raiding last year's strawberry crop).

A surprise glut of cherries from a couple of trees in our field. We hadn't noticed them last year and the birds often take the fruit from the other cherry trees that we have. There seem to have been just too many for them to eat this year.

A steady supply of courgettes, broccoli and cauliflower from the veg patches. The courgettes in particular have grown really well, possibly because of a mulch of cardboard and straw that we put around each plant when transplanting them from their pots.

The three new varieties of tomatoes that we've grown this year (Latah, Tangerine and Amish Paste) are all cropping well now despite dull days and low temperatures earlier in the summer.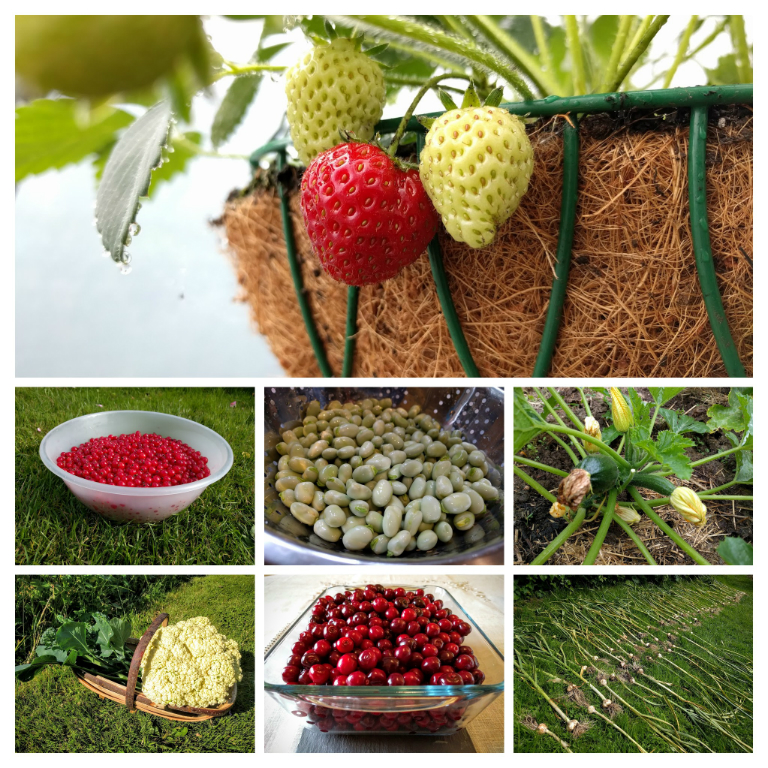 We're still waiting to see if our sweetcorn will ripen and it sadly looks as though it's not going to be a good year for sweet peppers and aubergines (despite us packing the polytunnel with them). As we get more experienced with growing our own food we're increasingly coming to accept that we just need to grow a good range of crops and that some will simply do better in some years than others. To misquote Abraham Lincoln:
"You can grow some crops well all of the time, and grow all crops well some of the time, but you can't grow all crops well all of the time."