Views from our field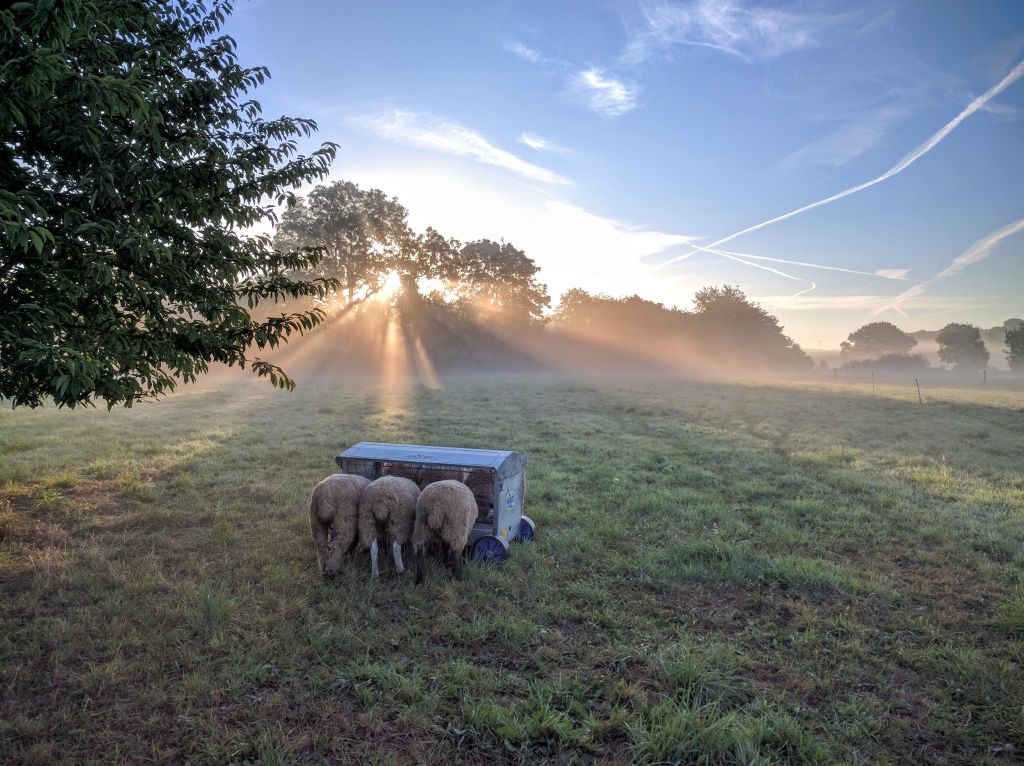 One of the joys of doing morning and evening rounds every day is that we get to see our land in all weathers. The last month or so has been particularly good as the slightly later sunrises that we get at this time of year coincide with the time that we give the lambs their breakfast.
The light on some of the mornings has been particularly good, showing the field off at its best. The following photos are our favourites from the last few weeks as we think they capture just how much the views from one piece of ground can change from day-to-day.